Due to the recent increase in the COVID-19 infection rate, all City facilities are currently open by appointment only.

All payments must be paid online, by mail, or by drop box.
How do I pay my Water/Sewer bill?
ONLINE – visit https://lockhaven.authoritypay.com/  You can pay with your checking account or your card.  You will need your account number and CID number to set up your account.  If you don't have these handy, feel free to call us during business hours to provide this information. 570-893-5909
BY MAIL – Checks and Money orders can be mailed to 20 E Church St.  Lock Haven, PA 17745.  Checks and Money Orders should be made out to City of Lock Haven.
BY DROP BOX – We have two drop boxes available for your convenience.  One is located beside the handicap entrance in front of City Hall. (far right corner of the building, black box with silver handle)  This drop box can be used 24/7.  We also have a drop box located in the entry way of City Hall.  (use front steps) This drop box can be used Monday through Friday, 8:30-12:00, 1:00-4:30.  Cash, Checks, and Money orders are accepted in both drop boxes.
Pay your water/sewer utility bill online!

The City maintains a water distribution system providing an excellent quality filtered surface water to residents of Lock Haven and the surrounding areas at rates competitive with all other area systems. Current volume supplied is approximately 2 million gallons per day.  For after-hours non-emergencies regarding water, call the Communications Center at (570) 748-2936.

Information about the city's sewage treatment services is available by clicking here.
The city also produces an Annual Drinking Water Quality Report that details source and detected sample results:
If you are interested in having your water tested at your home or office, you may contact the following to find out more about individual water tests:
Attention Sewer Customers
 Beginning January 1, 2020, the sewer rates have increased.  Because a portion of your bill includes months of usage in 2019, we are billing accordingly.
Customers whose account number begins with 11, 12, 13, or 14 will receive their quarterly bill with sewer charges calculated at 33.33% for our new sewer rate (see below) and 66.67% at the old rate.   This will be for the February 17th bill run.
Customers whose account number begins with 21, 22, 23, 24,25,26,27, or 28 will receive their quarterly bill with sewer charges calculated at 66.67% for our new sewer rate (see below) and 33.33% at the old rate.  This will be for the March 16th bill run.
April, 2020 bill run and all those after will be charged 100% the new sewer rate.
Water rates are not increasing at this time.
Questions?  Call the Water/Sewer Billing Department at 570-893-5624.
The minimum quarterly rent cost for each meter will be $23.01. A flat rate of $53.82 is in place for up to 4,000 gallons used per quarter.
The cost per extra gallons after the 4,000 threshold are:
– $8.06 per 1,000 gallons for next 6,000.
– $8.57 per 1,000 gallons for next 15,000.
– $7.88 per 1,000 gallons for next 35,000.
– $8.18 per 1,000 gallons for next 140,000.
– $6.66 per 1,000 gallons for next 100,000.
– $5.90 per 1,000 gallons for next 700,000.
– $4.91 per gallons for anything over 1,000,000.
NEW SERVICE:
A Water Service Application must be completed and returned to the Water Office to activate a new account. This applications is available for your convenience to print and fill out, but all new customers need to make an appointment to stop by our office with photo id.  It's painless, only takes fives minutes of time, and we will give you a great information sheet about what to expect as a new water/sewer customer.  Appointments can be scheduled by calling 570-893-5624 or 570-893-5909.  Congratulations on your new home!
The water rate schedule and sewer rate schedule are set by the governing body and used as the guides to determine a customer's bill based on usage.  These rates are based on the real cost of provision of the service and the ongoing maintenance of the system.  Water rate schedules are available from the City Water Office or the City Engineer's Office.
Customers, please be advised that
A $20 fee will be assessed in the event a water meter must be shut off and then turned back on in the case of non-payment.  This charge increases to $50 after 3PM
A 1.5% interest rate will be charged to all overdue water bills.  The interest rate is added monthly to the unpaid water balance until the charges have been paid.  A 10% penalty will be charged to all overdue sewer bills.
Download our Medical Certificate Form and Policy for both illness and PFA or you can obtain a copy of the policy and form by calling the Water/Sewer Utility Office at (570) 893-5909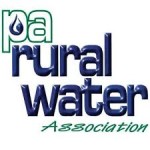 The City of Lock Haven cooperates with regional partners to manage water and sewer supply, treatment and distribution:
Bald Eagle Township Authority (Sewer)
Castanea Township (Sewer)
Central Clinton County Water Filtration Authority (Water)
Clinton County Sewer Authority (Sewer)
East Nittany Valley Joint Municipal Authority (Sewer)
Flemington Borough (Sewer)
Suburban Water Authority (Water)
Woodward Township Authority (Sewer)
We are pleased to announce a new program to further enhance our city services to residents. We have entered into a new agreement with Service Line Warranties of America (SLWA), a HomeServe Company, a leading provider of home repair solutions, to provide optional repair service plans to our resident homeowners.
City of Lock Haven homeowners can learn more about these optional plans and SLWA by visiting slwofa.com or calling toll-free 1-866-922-9006.