There will be a regular meeting of Council on Monday, Jun 20, 2022 at 7:00 pm.  This meeting will be live streamed and available to view on the City's Facebook and Youtube pages.
A copy of the agenda is available here. 
DMAP Coupons 
As a courtesy to area hunters, the Lock Haven City Authority is once again offering coupons under the Pennsylvania Game Commission's Deer Management Assistance Program (DMAP) to allow hunters to obtain an additional deer harvest permit for Lock Haven watershed property. Coupons will be available on a first come — first served basis at the Lock Haven Public Works Building, 99 Second Avenue, Lock Haven, from 9 A M to 4 P M, weekdays, beginning Monday, June 20, 2022. The total number of coupons is limited to 130.
Hunters are reminded to respect the property, obey all rules and regulations of the Game Commission and report any observed violations.
PUBLIC HEARING NOTICE 
City of Lock Haven CDBG-CV Competitive Application 
 Notice is hereby given by the City of Lock Haven that it will hold a Public Hearing on Monday, June 6 at 6:30 P.M. in Lock Haven Council Chambers, First Floor, City Hall, 20 E Church Street, Lock Haven, PA 17745. This meeting is accessible to individuals with disabilities and/or for persons with Limited English Proficiency. If you wish to attend and require special accommodations, please notify the City Planning Department 72 hours in advance of the public hearing at TTY 711, 570-893-5903, or aroberts@lockhavenpa.gov. 
 The purpose of the Public Hearing is to discuss the Community Development Block Grant (CDBG) program in general, the needs of the City of Lock Haven, the city's performance under the previously funded CDBG Program years, and to discuss the required Three – Year Community Development Plan of the City of Lock Haven. 
 The City of Lock Haven intends to submit a competitive application to the CDBG-CV program. The following amounts are available statewide for each activity: 
Public Improvements and Facilities – $51,623,518

 

Public Services – $800,000

 

Housing Related Activities – $950,000

 
Economic Development – $950,000

 
At least 70% of the available funding must be used for activities which benefit low- and moderate-income persons. The proposed activities must benefit at least 51% low-moderate income persons in the service area to qualify as a low-moderate income project. 
 The following types of activities may be eligible for funding under the CDBG Program: water and sewer line replacement and improvements; housing rehabilitation; construction of affordable housing; construction/reconstruction of public/community facilities; recreational facilities; public services that are new or provide quantifiable increases in the delivery of services; street improvements; historic preservation; removal of architectural barriers; code enforcement; economic development; acquisition and relocation; clearance and demolition; and general administration, planning, audit if required, and preparation of the CDBG-CV application.  
 If the City of Lock Haven would undertake activities that result in the displacement of families or individuals, then the city's policy for minimizing such displacement would be in effect. The City of Lock Haven is responsible for replacing all low- and moderate-income housing units that may be demolished or converted as a result of the use of CDBG-CV funds.  
All interested citizens are encouraged to attend and will be offered the opportunity to give oral testimony at the Public Hearing and/or to present written comments concerning the needs of the City of Lock Haven's proposed CDBG-CV Program activities, the prior use of CDBG funds, as well as the CDBG Program in general. Proposals and comments may be submitted to Attn: Abigail Roberts, City Hall, Lock Haven, PA 17745 by June 6 at 4:00 P.M. 

NOTICE:
Subscribe to PennDOT news in Cameron, Centre, Clearfield, Clinton, Elk, Juniata, McKean, Mifflin, and Potter counties at www.penndot.gov/District2.
---
NOW HIRING:
The City of Lock Haven is hiring Part-time Summer Laborers:  $11.82/hr.
The part-time summer workers assist in mowing grass, painting, shoveling, clearing brush, trimming shrubs, and maintaining and cleaning grounds, offices and buildings.  This position is a temporary seasonal position and will work 40 hours per week for 8 weeks, or not more than 320 hours worked over a 12-week period. Candidates must have a valid PA driver's license and be 18 years of age of older.
The City of Lock Haven is an equal opportunity employer. Complete job descriptions and applications are available here or call (570) 893-5901.
---
NOTICE:
ANNUAL SPRING CLEAN UP:
City residents can also bring their own brush to the Public Works Facility located at 99 Second Avenue between the hours of 7:00 A.M. and 3:30 P.M. All brush must be bundled and clean of debris. No trees allowed and large branches must be trimmed down to fit. To deposit your brush at the Public Works Facility please call and schedule at (570) 893-5917 extension 0.
            City personnel will not pick up trees, building materials, household garbage, ashes, appliances, furniture, or other refuse of this type.
FLUSHING SCHEDULE:
The flushing schedule is as follows:
Wayne Township:  April 4th through April 15th
Castanea Township:  April 19th through April 29th
City of Lock Haven:  May 2nd through May 27th
7:00 AM TO 3:00 PM
---
EMERGENCY RENTAL ASSISTANCE
If you are a renter or landlord in Clinton County and need assistance with rent, water, electricity, sewer, trash removal, or heating fuel payments as a result of COVID-19, this program may be of interest to you. 
The guidelines and FAQs are available here: http://www.cchousingcoalition.org/
Please contact Clinton County Housing Authority at erapinfo@clintoncountyhousing.com with any questions.
---
DESTINATION LOCK HAVEN:
City of Lock Haven's Comprehensive Plan
Hard copies of the draft are available at City Hall, Clinton County Piper Building, Downtown Lock Haven, Inc. office, and Annie Halenbake Ross Library.
To view the draft plan, please visit the following link: http://mydo.cx/MWViN2Jj
---
PUBLIC NOTICES:
How do I pay my Water/Sewer bill?
ONLINE – visit https://lockhaven.authoritypay.com/  You can pay with your checking account or your card.  You will need your account number and CID number to set up your account.  If you don't have these handy, feel free to call us during business hours to provide this information: 570-893-5909
BY MAIL – Checks and Money orders can be mailed to 20 E Church St.  Lock Haven, PA 17745.  Checks and Money Orders should be made out to City of Lock Haven. 
BY DROP BOX – We have two drop boxes available for your convenience.  One is located beside the handicap entrance in front of City Hall. (far right corner of the building, black box with silver handle)  This drop box can be used 24/7.  We also have a drop box located in the entry way of City Hall.  (use front steps) This drop box can be used Monday through Friday, 8:30-12:00, 1:00-4:30.  Cash, Checks, and Money orders are accepted in both drop boxes.
The city also produces an Annual Drinking Water Quality Report that details source and detected sample results:
2021 ANNUAL DRINKING WATER QUALITY REPORT
---

The city of Lock Haven shall not discriminate in hiring, job assignments, promotion, discipline, termination, compensation, fringe benefits, job training, classification, referral, and other aspects of employment, on the basis of race, color, religion, sex, national origin, age, disability, military status, or any other characteristics protected by law.  The city of Lock Haven shall make reasonable accommodations for qualified individuals with known disabilities unless doing so would result in an undue hardship.
If there are any questions or concerns about any type of discrimination in the workplace, they can be brought to the attention of the City Manager. Concerns and reports can be made without fear of reprisal. Anyone found engaging in any type of unlawful discrimination can be subject to disciplinary action, up to and including termination of employment.
---
View our financial data and compare us to other municipalities at GovRank.org
View our 2019 Water Quality Report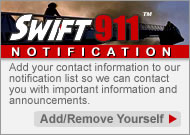 Select photos on this site are used by permission of local photographer David B. Kawchak.  For prints or to explore works by this local artist, visit his website.