There will be a regular meeting of Council on Monday, September 28, 2020, at 7:00 p.m.  which will be live streamed on the City Youtube and Facebook Page.. Click here to view the agenda.
Click here to view the COVID-19 14-day daily infection & testing data
for the City of Lock Haven.
Due to the recent spike in COVID-19 infections within the city, the following guidelines will be in place beginning September 22, 2020 and lasting at least 14 days (dependent on the 14-day incidence rate)

All public ball fields in city-owned parks will be closed
A moratorium is in place on the use of any city-owned property for gatherings and events
There will be no outdoor entertainment permitted in the Pedestrian Mall (the stage will not be placed)

These actions require Council's consent at the Monday, Sep 28 regular meeting to extend beyond the 7 days permitted by the Mayor's declaration under the Third Class City Code.
The City of Lock Haven is still under a Declaration of Emergency, but with reduced restrictions under the PA Department of Health Green Phase. 
Due to the recent increase in the COVID-19 infection rate, all City facilities are currently open by appointment only. 
All payments must be paid online or by mail. 
 Covid-19 information and resource page
VISIT OUR DOWNTOWN PEDESTRIAN MALL: 
Fridays from 3PM to Saturdays at 9PM.
---
PUBLIC NOTICES:
City of Lock Haven Levee Sealcoating and Base Repair Project 
UPDATE: 9/15/2020
The Levee project is ahead of schedule and the contractor will begin the seal-coating process tomorrow, Wednesday, September 16, until Friday, September 18.
The levee will be temporarily closed until the seal-coat application is dry enough for pedestrian traffic.
We apologize for the inconvenience and appreciate everyone's patience during this project.
The City of Lock Haven opened and awarded a bid to perform repairs and sealcoat the walking path on the Levee to M&M Asphalt out of Williamsport, PA on March 3rd, 2020. With the restrictions due to COVID-19 this project had been pushed back until after Labor Day. 
Starting Monday, September 14th M&M Asphalt will be performing the work for a duration of two weeks. There will be temporary closures to the Levee as they progress with their repairs. Pedestrians are reminded to be cautious while on the Levee and to not enter an active work zone. The contractor will need the entire width of the walking path to perform their work. 
During the sealcoating process the Levee will be cleaned of debris and shut down at the ramps and access areas to deter pedestrians from using. Once the process is complete the contractor will open the ramps and access areas for pedestrians. 
For more information please email dpw@lockhavenpa.gov or call 570-893-5917. 
How do I pay my Water/Sewer bill?
ONLINE – visit https://lockhaven.authoritypay.com/  You can pay with your checking account or your card.  You will need your account number and CID number to set up your account.  If you don't have these handy, feel free to call us during business hours to provide this information. 
BY MAIL – Checks and Money orders can be mailed to 20 E Church St.  Lock Haven, PA 17745.  Checks and Money Orders should be made out to City of Lock Haven. 
---
NOTICE OF FINAL PUBLIC HEARING ON PROPOSED USE OF FUNDS
CITY OF LOCK HAVEN
FY 2020 COMMUNITY DEVELOPMENT BLOCK GRANT PROGRAM            
On October 28, 2020, the City of Lock Haven intends to submit an application to the Pennsylvania Department of Community and Economic Development (DCED) for Federal Fiscal Year (FFY) 2020 Community Development Block Grant (CDBG) funds. The amount of FFY 2020 CDBG funds is $306,088.00.
City Council proposes the following activities for funding in its FY 2020 CDBG program:
PUBLIC FACILITIES AND IMPROVEMENTS:                                    
 Street Improvements
 East Bald Eagle Street Paving                                                           $    124,495.00
(Hanna Street to Henderson Street)
Race Street Paving                                                                                $      88,850.00
(East Bald Eagle Street to East Main Street)
PUBLIC SERVICE ACTIVITIES
 Clinton County Housing Coalition, Inc.                                           $      37,648.00
PROGRAM ADMINISTRATION                                                                            
Costs to administer the CDBG Program (18% maximum)            $     55,095.00                                                                  ————––————––————––————–
                                                                              TOTAL                       $    306,088.00
                                                                                                           
A virtual Public Hearing to receive comments on the proposed use of the FFY 2020 CDBG funds will be held on September 14, 2020 at 6:30 P.M. through Zoom. This meeting will be broadcasted on the City's Facebook Group and YouTube Channel to allow for real-time comments from the public. An opportunity will be presented at the hearing for comments on the proposed use of 2020 CDBG funds. Everyone is encouraged to view the live stream of the public meeting on the "Lock Haven City" Facebook Group and City of Lock Haven PA YouTube Channel.
The City does not anticipate including any activities that will result in displacement; however, should project activities require the relocation of residents or businesses, the City of Lock Haven will render relocation assistance.
In compliance with the Americans with Disabilities Act, individuals needing special accommodations (including  auxiliary communicative aids and services), during this hearing should contact Abigail Roberts, Planner & Development Coordinator, at (570) 893-5903 at least three days prior to the hearing to discuss how the City may best accommodate your needs.
Lock Haven City Council will strive to make all programs and activities accessible to the learning, mobility, vision, hearing, and language-impaired persons. If you are Limited English Proficient and require a document translation, please contact Abigail Roberts, Planner & Development Coordinator, at (570) 893-5903 at least three days prior to the hearing to discuss how the City may best accommodate your needs.
Public comments will be accepted for 10 days following the public meeting. Comments should be written and submitted to Abigail Roberts. Comments will also be accepted through email, submitted to aroberts@lockhavenpa.gov. Written responses will be addressed within 15 working days when practicable.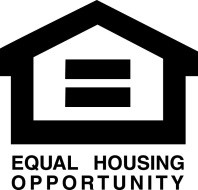 ---
---
View our financial data and compare us to other municipalities at GovRank.org
View our 2019 Water Quality Report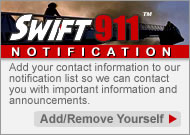 Select photos on this site are used by permission of local photographer David B. Kawchak.  For prints or to explore works by this local artist, visit his website.