The City of Lock Haven is following public health advice to take precautionary measure to limit the impact of COVID-19 (coronavirus SARS-CoV-2).  Balancing health and well-being with public service, the City strongly recommends social distancing and staying home as much as possible to limit the spread of COVID-19 in our community.
Click here to view the COVID-19 14-day daily infection & testing data for the City of Lock Haven.
The City of Lock Haven is still under a Declaration of Emergency, but with reduced restrictions under the PA Department of Health.  Due to the recent increase in the COVID-19 infection rate, all City facilities are currently open by appointment only. 
All payments must be paid online or by mail. 
 Covid-19 information and resource page
There will be a regular meeting of Council on Monday, March 15, 2021 at 7:00 pm., over Zoom conference call.  This meeting will be live streamed and available to view on the City's Facebook and Youtube pages.
A copy of Monday's agenda is available here.
---
The City of Lock Haven Water Department will be flushing the distribution system in accordance to the following schedule:
March 22-March 26 in Wayne Township
March 29-April 2 in Castanea Township
April 5-23 in the City of Lock Haven
Flushing will occur between 7 am – 3 pm.
Customers may experience low water pressure and turbidity. 
---
SPRING CLEAN-UP
Public Works personnel will be conducting the City's Annual Spring Clean-Up throughout the City on the following days:
Monday, April 12, 2021
Tuesday, April 13, 2021
Monday, April 19, 2021
Tuesday, April 20. 2021
            Leaves and garden residue must be kept separate, placed in bags or containers weighing not more than 50 pounds, and placed along the street curb or sidewalk by 7:00 A.M. each day.  Brush or limbs must be tied in bundles.
City residents can also bring their own brush to the Public Works Facility located at 99 Second Avenue between the hours of 7:00 A.M. and 3:30 P.M. All brush must be bundled and clean of debris. No trees allowed and large branches must be trimmed down to fit. To deposit your brush at the Public Works Facility please call and schedule at (570) 893-5917 extension 0.
            City personnel will not pick up trees, building materials, household garbage, ashes, appliances, furniture, or other refuse of this type.
---
EMERGENCY RENTAL ASSISTANCE
If you are a renter or landlord in Clinton County and need assistance with rent, water, electricity, sewer, trash removal, or heating fuel payments as a result of COVID-19, this program may be of interest to you. 
The guidelines and FAQs are available here: http://www.cchousingcoalition.org/
Please contact Clinton County Housing Authority at erapinfo@clintoncountyhousing.com with any questions.
---
DESTINATION LOCK HAVEN:
City of Lock Haven's Comprehensive Plan

We have made changes to our draft 2021 Comprehensive Plan, Destination Lock Haven! Over the past months, we have heard your comments on how you would like the plan to look and function. We are presenting this revised draft for further public comments until April 19, 2021.
If you have any comments on the revised draft, please send them to Abigail Roberts, Planner & Development Coordinator, at
aroberts@lockhavenpa.gov
by April 19
th
.
Hard copies of the draft are available at City Hall, Clinton County Piper Building, Downtown Lock Haven, Inc. office, and Annie Halenbake Ross Library.
To view the draft plan, please visit the following link: http://mydo.cx/MWViN2Jj
Members of the community are also invited to a virtual public hearing on Monday, April 19th at 6:30 PM. During this hearing, residents can comment on the draft plan and learn about how the document will be used in the future. If you are interested in participating in the meeting, please contact Abigail Roberts at aroberts@lockhavenpa.gov for a meeting link.
---
STEP, Inc. is asking residents of Clinton County to participate in a Community Needs Assessment! A Community Needs Assessment identifies the strengths and resources available in the community to meet the needs of children, youth, and families.
The purpose of the Community Needs Assessment is to determine the current needs and resources required to fill those needs.
Please take a few minutes to answer this survey (click the link below!) to help them better address the needs of our community!
www.stepcorp.org/CNA
---
PUBLIC NOTICES:
How do I pay my Water/Sewer bill?
ONLINE – visit https://lockhaven.authoritypay.com/  You can pay with your checking account or your card.  You will need your account number and CID number to set up your account.  If you don't have these handy, feel free to call us during business hours to provide this information. 
BY MAIL – Checks and Money orders can be mailed to 20 E Church St.  Lock Haven, PA 17745.  Checks and Money Orders should be made out to City of Lock Haven. 
The city also produces an Annual Drinking Water Quality Report that details source and detected sample results:
2020 ANNUAL DRINKING WATER QUALITY REPORT
---
NOW HIRING:
Part-time Laborer
The City of Lock Haven is seeking a part-time Laborer for the Department of Public Works. This is part-time temporary work in general labor and landscaping including but not limited to mowing grass, pulling & cutting weeds, painting, shoveling, clearing brush, trimming shrubs, and maintaining and cleaning grounds, offices and buildings.  The laborer will assist operators and maintenance personnel with these and other miscellaneous tasks.  This position is a temporary seasonal position and will work 40 hours per week for 8 weeks, or not more than 320 hours worked over a 12-week period. Candidates must have a valid PA driver's license and be 18 years of age of older. General electrical and mechanical knowledge is helpful, with the ability to work in confined space environment. The City of Lock Haven is an equal opportunity employer.  Interested applicants can view the full job description or get an application by calling (570) 893-5901 or online at www.lockhavenpa.gov/government/jobs .
---
View our financial data and compare us to other municipalities at GovRank.org
View our 2019 Water Quality Report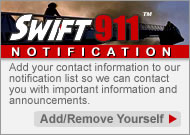 Select photos on this site are used by permission of local photographer David B. Kawchak.  For prints or to explore works by this local artist, visit his website.