Click here to view the COVID-19 14-day daily infection & testing data
for the City of Lock Haven.
VISIT OUR DOWNTOWN PEDESTRIAN MALL: 
Fridays from 3PM to Saturdays at 9PM.
Downtown Farmers MARKET ON MAIN Saturdays at 10 through Aug 22

The City of Lock Haven is still under a Declaration of Emergency, but with reduced restrictions under the PA Department of Health Green Phase.  Most city-owned public facilities have reopened for limited access.  For more information, please visit our Covid-19 information and resource page
---
PUBLIC NOTICES:
How do I pay my Water/Sewer bill?
AT CITY HALL – There is a drop box located inside the double doors in City Hall.  You may drop off a payment from 8:30 am– 12:00 pm, and between 1:00 pm and 4:30 pm, Monday through Friday.  Because the payments are quarantined for at least 24 hours you will not receive a receipt or change.  Check, Money Order, and Cash are all accepted in the drop box.
ONLINE – visit https://lockhaven.authoritypay.com/  You can pay with your checking account or your card.  You will need your account number and CID number to set up your account.  If you don't have these handy, feel free to call us during business hours to provide this information. 
BY MAIL – Checks and Money orders can be mailed to 20 E Church St.  Lock Haven, PA 17745.  Checks and Money Orders should be made out to City of Lock Haven. 
---
NOW HIRING:
Watershed Manager
The City of Lock Haven is looking to hire a Watershed Manager to oversee the city's more than 5,290 acres of property set aside for the provision of a clean water supply.  The position includes environmental management, and planning for the use, preservation and recreation of the property that is currently enrolled as part of The Working Woodlands initiative with The Nature Conservancy.  The position requires a bachelor's degree in planning, ecology, geology or environmental management with concentrations in environmental or regional planning.  The successful candidate must also have experience working in geographic information systems (GIS).
A complete position description which includes the salary and benefits for the position can be obtained by visiting the city's website at lockhavenpa.gov/government/jobs/watershed-manager/.
Resumes must be submitted by August 21, 2020 at 5PM to
City of Lock Haven
HR:  Watershed Manager
20 E Church Street
Lock Haven, PA  17745
Or by email to hiring@lockhavenpa.gov
---
View our financial data and compare us to other municipalities at GovRank.org
View our 2019 Water Quality Report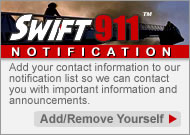 Select photos on this site are used by permission of local photographer David B. Kawchak.  For prints or to explore works by this local artist, visit his website.