The City of Lock Haven is following public health advice to take precautionary measure to limit the impact of COVID-19 (coronavirus SARS-CoV-2).  Balancing health and well-being with public service, the City strongly recommends social distancing and staying home as much as possible to limit the spread of COVID-19 in our community. 
Click here to view the COVID-19 14-day daily infection & testing data
for the City of Lock Haven.
The City of Lock Haven is still under a Declaration of Emergency, but with reduced restrictions under the PA Department of Health Green Phase.  
Due to the recent increase in the COVID-19 infection rate, all City facilities are currently open by appointment only. 
All payments must be paid online or by mail. 
 Covid-19 information and resource page
The 2021 Budget Book will be reviewed for adoption on
November 9, 16, and 23, 2020. Council will be considering the 2020 Wage Ordinance for final adoption on November 23, 2020. 
---
PUBLIC NOTICES:
The Department of Environmental Protection (DEP) moved Clinton County to a drought warning. Following the guidelines laid out in the Drought Contingency for The City of Lock Haven and Suburban Water Authority, all customers are asked to reduce their water consumption by 25%.
Some examples of conserving water are to avoid letting faucets run, reduce showering times and frequency, use dishwasher or laundry appliances with full loads, avoid watering landscapes and washing vehicles. 
More information regarding conserving water can be found on the City's website at lockhavenpa.gov/dept/public-works/water/savewater/ where you can calculate your water footprint and learn how you can help conserve water.  
---
How do I pay my Water/Sewer bill?
ONLINE – visit https://lockhaven.authoritypay.com/  You can pay with your checking account or your card.  You will need your account number and CID number to set up your account.  If you don't have these handy, feel free to call us during business hours to provide this information. 
BY MAIL – Checks and Money orders can be mailed to 20 E Church St.  Lock Haven, PA 17745.  Checks and Money Orders should be made out to City of Lock Haven. 
---
FALL LEAF COLLECTION 2020
The City will be conducting Leaf Pick-Up this season from 12:00 Midnight until 8:00 A.M. using the sweeper route schedule.
            This program will be in effect from Monday, November 9, 2020 through Thursday, November 20, 2020.  Residents are requested to sweep their leaves onto the streets on the day before their street is scheduled for sweeping.  That day is listed on signs on each street indicating that parking is prohibited from 12:30AM to 6:30AM.  This will be allowable only on these dates.  Anyone putting leaves onto the streets before or after these days could be cited and fined.  Residents are encouraged to use this method rather than bagging leaves.  Leaves should be placed in the gutter or between the curb and sidewalk.
            For those unable to sweep leaves to the street, bagged leaves will be picked up on Monday and Tuesday, November 9 & 10, 2020 and Monday and Tuesday, November 16 & 17, 2020 prior to 8AM.  Bags must be placed at the curbside for pick-up.  Bags must weigh no more than 50 lbs.
            Sunset Pines leaf pick-up has been scheduled for November 18-20, 2020, daylight hours.  Residents are requested to rake their leaves onto the shoulder of the road on these days only prior to 8AM.
RESIDENTIAL BRUSH DUMPSTER NOTICE:
The City of Lock Haven would like to remind City residents that they can dump yard waste at the City's Public Works Facility located at 99 Second Avenue in Lock Haven between the hours of 7 A.M. and 3:30 P.M. This is only available to the City of Lock Haven residents. All residents must schedule an appointment by contacting the Public Works Staff Assistant at 570-893-5917 option 0. City residents must display their driver's license to verify their address. Only the following approved materials will be accepted, small trees, limbs, brush, shrubs, grass, leaves, and stumps with no dirt. Small trees and limbs must be neatly trimmed to save space in the dumpster. Absolutely NO TRASH or FOOD WASTE allowed. City Public Works can help with heavier items if arrangements are made ahead of time.
---
NOW HIRING:
Airport Part Time Laborer
The Piper Memorial Airport in the City of Lock Haven is now seeking applicants for the position of Part Time Laborer.  A complete job description is available here, and interested applicants can submit their completed applications to the Human Resources Specialist, Ivana Trader,  at itrader@lockhavenpa.gov no later than November 20, 2020.
---
OPEN ENROLLMENT
Open Enrollment for employees ends 11/30/2020. Please review the forms below and contact Ivana Trader at itrader@lockhavenpa.gov with any questions or for more information.
Voluntary Short Term Disability
Eyemed
---
View our financial data and compare us to other municipalities at GovRank.org
View our 2019 Water Quality Report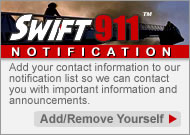 Select photos on this site are used by permission of local photographer David B. Kawchak.  For prints or to explore works by this local artist, visit his website.