The 2019 proposed budget is available for public review and comment.   There are two formats to view the 2019 proposed budget:
Updated Format with explanations, accomplishments, next year goals and charts (too large to upload to web, but available for pick-up at the City Manager's office)
Council will pass a budget and tax levy ordinance on Monday, December 17, 2018.  Prior to that, Council will meet Nov 19, Dec 3 and Dec 10 to consider the budget and public input prior to finalizing the budget through the passage of the ordinance on December 17.
APPLY NOW:  City Planner & Development Coordinator
Welcome to the City of Lock Haven.  Incorporated as a City of the Third Class by Act 601 of 1870, Lock Haven is the county seat of Clinton County located in north-central Pennsylvania. The City lies between the banks of the West Branch of the Susquehanna River and the Bald Eagle Creek. The City of Lock Haven is the largest municipality in Clinton County, encompassing 2.3 square miles with a population of 9,770.
Mobile Food Vendor Facilities (Food Trucks)
View our 2017 Water Quality Report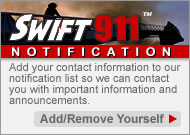 Select photos on this site are used by permission of local photographer David B. Kawchak.  For prints or to explore works by this local artist, visit his website.