Construction has begun on Bald Eagle Street between Commerce and Corning Streets to replace 8 ADA curb ramps. We appreciate your patience as our city crews work hard to prepare for the Street Paving Project that will follow.
The Lock Haven Redevelopment Authority is now accepting proposals for the development of 37-55 Bellefonte Avenue and 2 E Walnut Street.
The deadline to submit proposals is 4:00 p.m. on November 22, 2019.
For more information visit the Redevelopment Authority website. 
The City of Lock Haven is requesting proposals for professional comprehensive planning services to update its existing comprehensive plan last updated in 2005. Proposals will be accepted until 4:00 P.M. prevailing time, October 4, 2019. For more information, contact Abigail Roberts, Planner & Development Coordinator.
Final Notice of Public Hearing
On November 1, 2019, the City of Lock Haven intends to submit an application to the Pennsylvania Department of Community and Economic Development (DCED) for Federal Fiscal Year (FFY) 2019 Community Development Block Grant (CDBG) funds. A Public Hearing to receive comments on the proposed use of the FFY 2019 CDBG funds will be held on September 23, 2019, at 6:30 PM, in the Council Chambers, City Hall, 20 East Church Street, Lock Haven, PA 17745.  Immediately following the Public Hearing, Lock Haven City Council will consider the approval of the City of Lock Haven's 2019 CDBG application.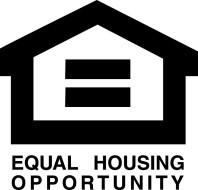 NOW HIRING:  LOCK HAVEN CITY POLICE
Welcome to the City of Lock Haven.  Incorporated as a City of the Third Class by Act 601 of 1870, Lock Haven is the county seat of Clinton County located in north-central Pennsylvania. The City lies between the banks of the West Branch of the Susquehanna River and the Bald Eagle Creek. The City of Lock Haven is the largest municipality in Clinton County, encompassing 2.3 square miles with a population of 9,770.
View our financial data and compare us to other municipalities at GovRank.org
View our 2018 Water Quality Report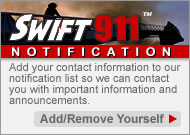 Select photos on this site are used by permission of local photographer David B. Kawchak.  For prints or to explore works by this local artist, visit his website.