View the proposed 2020 Budget Book
Ordinance 2019-07:  2020 Budget
Ordinance 2019-08:  2020 Real Estate Millage (no increase)
Ordinance 2019-09:  2020 Nonunion Wage
Ordinance 2019-10:  2020 Sewer Rate Increase (+30%)
Lock Haven City Council will consider Ordinance No. 2019-10, an Ordinance and accompanying Resolution providing for an increase in the charges and fees for sewer for customers of the City of Lock Haven. A public hearing on the proposed Ordinance and accompanying Resolution will be held on Monday, December 9, 2019, during the regular meeting of City Council at 7 o'clock p.m. in Council Chambers of City Hall (20 E Church Street, Lock Haven, PA), and final passage of the Ordinance will be considered on Monday, December 16, 2019 during the regular 7 o'clock p.m. meeting of City Council in Council Chambers.
A copy of the Ordinance and accompanying Resolution may be found on the city's website (above) and also in the office of the City Manager at City Hall. A detailed description of the necessity for the increase in charges for sewer may be found on pages 56-57 of the 2020 Budget Book also available online at the city's website, as well as in the office of the City Manager.
PUBLIC NOTICE
On Tuesday, December 17th and Thursday, December 19th the Treasurer's Office located at City Hall will not be open to accept payments for water/sewer bills, parking tickets, and airport payments due to renovations being made.  Customers are welcome to drop payments off in the Water/Sewer billing-office, but receipt printing will be unavailable.  The rest of the building will remain open.
Partnering with the Wayne Township Landfill, the City of Lock Haven is proud to announce that City residents can bring landscaping yard waste to the City's Public Works Facility, 99 Second Avenue in Lock Haven, during regular business hours (Monday to Friday, 7 A.M and 3:30 P.M., except holidays).  This is only available to residents of the City of Lock Haven to dispose of yard waste from their home. All residents must sign in at the front office of the Public Works Facility. The following yard waste will be accepted:  small trees, limbs, brush, shrubs, grass, leaves, and stumps with no dirt. Small trees and limbs must be neatly trimmed to save space. NO TRASH or FOOD WASTE permitted. City Public Works may be available to help with heavier items, but arrangement must be made in advance by calling the Facility.
To arrange drop off or receive more information, please contact the City Public Works Facility at 570-893-5917.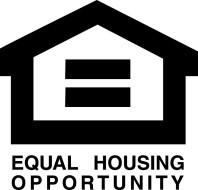 View our financial data and compare us to other municipalities at GovRank.org
View our 2018 Water Quality Report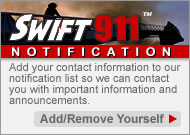 Select photos on this site are used by permission of local photographer David B. Kawchak.  For prints or to explore works by this local artist, visit his website.