ATTENTION RESIDENTS!
The City of Lock Haven Public Works Department will be clearing snow from portions of the downtown business district on Friday, February 9, 2018.  City crews will begin clearing snow from both sides of the street, block by block, starting at the intersection of East Main and Henderson, progressing westward on Main, then onto Bellefonte ending at the intersection of Bellefonte and Church.  Parking will be restricted in much of the area until the snow is cleared from each block.  Expect delays in traffic as crews work to remove snow throughout the downtown area.
Welcome to the City of Lock Haven.  Incorporated as a City of the Third Class by Act 601 of 1870, Lock Haven is the county seat of Clinton County located in north-central Pennsylvania. The City lies between the banks of the West Branch of the Susquehanna River and the Bald Eagle Creek. The City of Lock Haven is the largest municipality in Clinton County, encompassing 2.3 square miles with a population of 10,025
Jobs:  Sewer Department – Operator 3 (Click here for more info)
PUBLIC NOTICES
PUBLIC HEARING:  Notice is hereby given by the City of Lock Haven that it will hold a Public Hearing on Monday, February 19, 2018 at 6:45 p.m. in the First Floor Council Chambers, City Hall, 20 East Church Street, Lock Haven, PA.     The purpose of the Public Hearing is to obtain citizen comments on proposed changes to the FY 2015 Community Development Block Grant Program.              This meeting is accessible to individuals with disabilities and/or for persons with Limited English Proficiency.  If you wish to attend and require special accommodations, please notify the City Planning office 72 hours in advance at 570-893-5903, or mboileau@lockhavenpa.gov
View our financial data and compare us to other municipalities at GovRank.org
View our 2016 Water Quality Report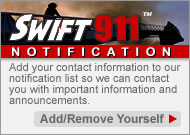 Select photos on this site are used by permission of local photographer David B. Kawchak.  For prints or to explore works by this local artist, visit his website.