"The City of Lock Haven will be replacing a crosspipe on Hemlock Drive at the upper end of Sunset Pines on Wednesday, November 23, 2016.  Traffic will be maintained to the greatest extent possible, but there may be interruptions to through traffic."
Welcome to the City of Lock Haven.  Incorporated as a City of the Third Class by Act 601 of 1870, Lock Haven is the county seat of Clinton County located in north-cen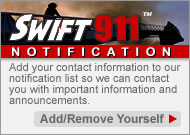 tral Pennsylvania. The City lies between the banks of the West Branch of the Susquehanna River and the Bald Eagle Creek. The City of Lock Haven is the largest municipality in Clinton County, encompassing 2.3 square miles with a population of 10,025
NEW INFORMATION:
FREE PARKING:  Celebrate Small Business Saturday in downtown Lock Haven with free parking in the lots on E Main Street, E Church Street and E Water Street from Black Friday through December 26!
Fall leaf collection schedule (curbside pick-up will be extended to the week of Nov 28 – Dec 2 during daylight hours)
Draft of the proposed sidewalk cafes ordinance (presented to council 9/20/2016, updated with edits from Downtown Lock Haven 11/8/2016)
Downtown Parking Analysis (presented to council 9/20/2016)
View our financial data and compare us to other municipalities at GovRank.org
View our 2015 Water Quality Report
Select photos on this site are used by permission of local photographer David B. Kawchak.  For prints or to explore works by this local artist, visit his website.