Welcome to the City of Lock Haven.  Incorporated as a City of the Third Class by Act 601 of 1870, Lock Haven is the county seat of Clinton County located in north-central Pennsylvania. The City lies between the banks of the West Branch of the Susquehanna River and the Bald Eagle Creek. The City of Lock Haven is the largest municipality in Clinton County, encompassing 2.3 square miles with a population of 10,025
FY 2017 COMMUNITY DEVELOPMENT BLOCK GRANT PROGRAM – PUBLIC HEARING NOTICE
The City of Lock Haven will conduct a public hearing relative to its FY 2017 CDBG Program on September 11, 2017 at 6:30 P.M. in the First Floor Council Chambers, City Hall, 20 East Church Street, Lock Haven, PA  17745.  For more information on the meeting, click here.
The City of Lock Haven will begin the 2017 CDBG Street Paving Project September 8 & 9 (milling), and September 9 to 11 (paving), weather permitting.  The project consists of milling and paving the following streets and installing 11 handicap ramps:
South Fairview Street, from Bellefonte Avenue to Peach Street
South Jones Street, from Maple Street to the end at East Park Street
West Third Street from North Highland Street to Barton Street
The contractor for the project is Glenn O. Hawbaker, Inc., State College, PA.  This project is financed by a Community Development Block Grant (CDBG) from the federal Department of Housing and Urban Development, under the administration of the Commonwealth of Pennsylvania, Department of Community and Economic Development.  Questions regarding the project should be directed to the City Engineering Office at 893-5904, Monday through Friday, between the hours of 8:30 A.M. and 5:00 P.M.
View our financial data and compare us to other municipalities at GovRank.org
View our 2016 Water Quality Report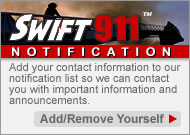 Select photos on this site are used by permission of local photographer David B. Kawchak.  For prints or to explore works by this local artist, visit his website.