The City of Lock Haven is requesting proposals for the purchase of professional Engineering services. These services include all necessary design and specifications for the bidding of and contracting for the East Church Street Streetscape Project.  Download a copy of the posting by clicking here.  Proposal details are also available at www.seda-cog.org – News, Notices, Publications.
Proposal details will be available September 5 by contacting the City Engineer's Office at (570) 893-5904 or stopping by City Hall and will be accepted until 4:00 P.M. prevailing time, September 28, 2018, at which time they will be publicly opened at Lock Haven City Hall, 20 East Church Street, Lock Haven, PA 17745. 
Welcome to the City of Lock Haven.  Incorporated as a City of the Third Class by Act 601 of 1870, Lock Haven is the county seat of Clinton County located in north-central Pennsylvania. The City lies between the banks of the West Branch of the Susquehanna River and the Bald Eagle Creek. The City of Lock Haven is the largest municipality in Clinton County, encompassing 2.3 square miles with a population of 9,770.
EMPLOYMENT OPPORTUNITY – MECHANIC II PUBLIC WORKS GARAGE Applications are available at City Hall, 20 East Church Street, Lock Haven – 2nd Floor Receptionist. Applications are being accepted until October 1st at 5:00 p.m., click here for additional information
Mobile Food Vendor Facilities (Food Trucks)
View our 2017 Water Quality Report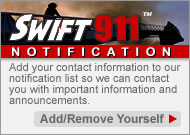 Select photos on this site are used by permission of local photographer David B. Kawchak.  For prints or to explore works by this local artist, visit his website.