Welcome to the City of Lock Haven.  Incorporated as a City of the Third Class by Act 601 of 1870, Lock Haven is the county seat of Clinton County located in north-central Pennsylvania. The City lies between the banks of the West Branch of the Susquehanna River and the Bald Eagle Creek. The City of Lock Haven is the largest municipality in Clinton County, encompassing 2.3 square miles with a population of 9,770.
Mobile Food Vendor Facilities (Food Trucks)
FY 2018 COMMUNITY DEVELOPMENT BLOCK GRANT PROGRAM – PUBLIC HEARING NOTICE:  The City of Lock Haven will conduct a public hearing relative to its FY 2018 CDBG Program on July 16, 2018 at 6:30 PM in the First Floor Council Chambers, City Hall, 20 East Church Street, Lock Haven, PA 17745. For more information about this meeting, please click here.
View our financial data and compare us to other municipalities at GovRank.org
View our 2017 Water Quality Report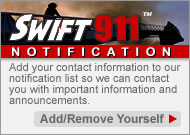 Select photos on this site are used by permission of local photographer David B. Kawchak.  For prints or to explore works by this local artist, visit his website.