Christmas Recycling & Tree Collection
Welcome to the City of Lock Haven.  Incorporated as a City of the Third Class by Act 601 of 1870, Lock Haven is the county seat of Clinton County located in north-central Pennsylvania. The City lies between the banks of the West Branch of the Susquehanna River and the Bald Eagle Creek. The City of Lock Haven is the largest municipality in Clinton County, encompassing 2.3 square miles with a population of 10,025
Jobs:  Sewer Department – Operator 3 (Click here for more info)
PUBLIC NOTICES
NOTICE OF AVAILABILITY:  The City of Lock Haven, owner and operator of the William T. Piper Memorial Airport (LHV), proposes property interest acquisition (avigation easement) of ten parcels on both the Runway 9 and Runway 27 end for the purpose of obstruction removal.  A Draft Short Environmental Assessment (EA) Form has been prepared to examine the environmental consequences of the proposed project.   A copy of the Draft Short Form EA is available for public review during business hours at the following locations: Lock Haven City Hall, 20 East Church Street, Lock Haven, PA 17745; and William T. Piper Memorial Airport, 353 Proctor Street, Lock Haven, PA  17745.  For additional information, please click here.
View our financial data and compare us to other municipalities at GovRank.org
View our 2016 Water Quality Report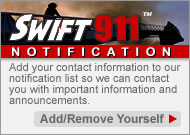 Select photos on this site are used by permission of local photographer David B. Kawchak.  For prints or to explore works by this local artist, visit his website.