BOIL WATER ADVISORY
The Residents of the 200 block and up of Susquehanna Ave, Summer Point, Sugar Run Rd, Hill St, Melody Lane, 449-760 Renovo Rd, and 19 Willow View St. may be at increased risk for Microbial Contamination.  On Tuesday, May 21, 2019, we repaired a leaky valve.  In order to do this, City staff needed to turn the water off.  Loss of positive pressure from the turn off could result in contamination.
Residents should not drink the water without boiling it first.  Bring all water to a rolling boil, let it boil for one minute, and let it cool before using; or use bottled water.  You should use boiled or bottled water for drinking, making ice, washing dishes, brushing teeth, and food preparation until further notice.
We will inform you when all corrective actions have been completed and when you no longer need to boil your water.  For more information, please contact the Water Department at 570-893-5909.
Pay your water/sewer utility bill online!

The City maintains a water distribution system providing an excellent quality filtered surface water to residents of Lock Haven and the surrounding areas at rates competitive with all other area systems. Current volume supplied is approximately 2 million gallons per day.  For after-hours non-emergencies regarding water, call the Communications Center at (570) 748-2936.

Information about the city's sewage treatment services is available by clicking here.
The city also produces an Annual Drinking Water Quality Report that details source and detected sample results:
If you are interested in having your water tested at your home or office, you may contact the following to find out more about individual water tests:
NEW SERVICE:
A Water Service Application must be completed and returned to the Water Office to activate a new account.  The water rate schedule and sewer rate schedule are set by the governing body and used as the guides to determine a customer's bill based on usage.  These rates are based on the real cost of provision of the service and the ongoing maintenance of the system.  Water rate schedules are available from the City Water Office or the City Engineer's Office.
Customers, please be advised that
A $20 fee will be assessed in the event a water meter must be shut off and then turned back on in the case of non-payment.  This charge increases to $50 after 3PM
A 1.5% interest rate will be charged to all overdue water bills.  The interest rate is added monthly to the unpaid water balance until the charges have been paid.  A 10% penalty will be charged to all overdue sewer bills.
Download our Medical Certificate Form and Policy for both illness and PFA or you can obtain a copy of the policy and form by calling the Water/Sewer Utility Office at (570) 893-5909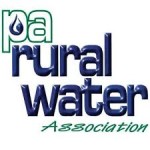 The City of Lock Haven cooperates with regional partners to manage water and sewer supply, treatment and distribution:
Bald Eagle Township Authority (Sewer)
Castanea Township (Sewer)
Central Clinton County Water Filtration Authority (Water)
Clinton County Sewer Authority (Sewer)
East Nittany Valley Joint Municipal Authority (Sewer)
Flemington Borough (Sewer)
Suburban Water Authority (Water)
Woodward Township Authority (Sewer)